University of Scouting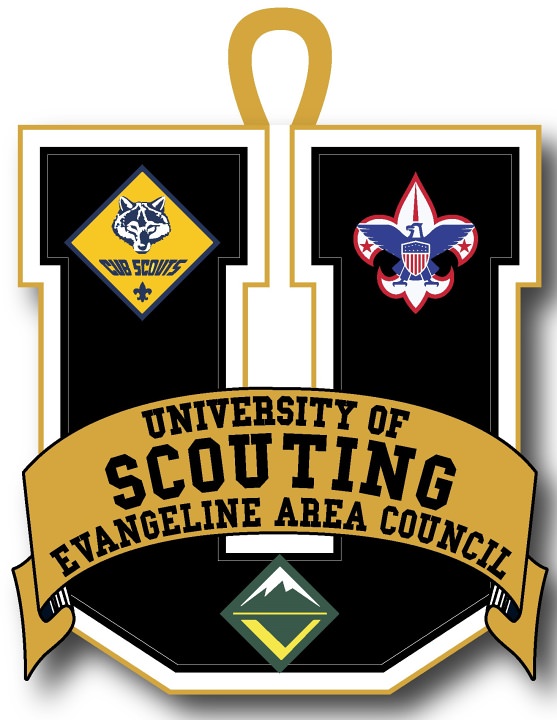 Saturday, January 11 , 2020 | 7:30 a.m. - 4:30 p.m.
Cecilia High School | 2397 Cecilia Sr. H South Hwy | Breaux Bridge, LA70517
University of Scouting is a full day of classes and training opportunities for adult leaders and youth.
Just about anything to do with Scouting! Whether you are a Scout, leader, commissioner or in Special Needs, you will find what you need! Here are a just a few sessions you can attend:
Unit Commissioner Basic Training — This is your first step as a new unit commissioner. Here you will learn the responsibilities of this position and how to accomplish those tasks.
Character Development — As a leader, you will learn how Cub Scouting is designed to help develop good character and positive attitudes in our youth. This session also discusses the 12 core values.
Add "Sizzle" to Your Unit Program — If your troop is bored with the same program year after year, you can spice things up with these tips for incorporating new and exciting events and activities!
BSA High Adventure – Philmont, Northern Tier and others — Learn about these great programs, registration procedures and preparation for participation, as well as other awesome high-adventure opportunities!
Special Needs Overview — Every unit has at least one Scout with Special Needs, which includes autism, attention deficit disorder, Asperger's Syndrome, asthma, diabetes, hearing or visual impairment and many others. Learn about the tools available to you when dealing with these challenges.
Basic Computer Skills for Scouters — Electronic records and files are common forms of media. This entry-level course reviews basic computer hardware and software.