Eagle Scout Resources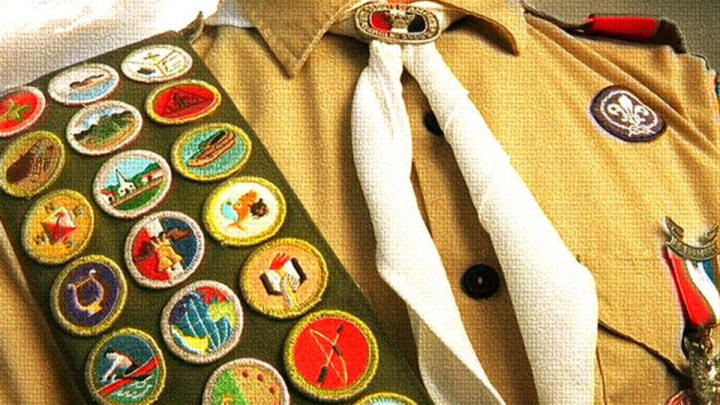 The rank of Eagle Scout is the highest and most prestigious achievement a Boy Scout can achieve. Highly respected, the title of Eagle Scout carries with it a special significance not only in Scouting, but also in school, business and the community for a lifetime. To attain Eagle, a Scout must earn at least 21 merit badges, display leadership and outdoor skills, demonstrate by example the Scout Oath and Law and complete a comprehensive service project in the community.
To earn the rank of Eagle a Boy Scout must:
Progress through the Boy Scout ranks in the following order
Tenderfoot
Second Class
First Class
Star
Life
Eagle
Earn 21 merit badges, including
First Aid
Citizenship in the Community
Citizenship in the Nation
Citizenship in the World
Communication
Cooking
Personal Fitness
Emergency Preparedness OR Lifesaving
Environmental Science OR Sustainability
Personal Management
Cycling, Hiking OR Swimming
Camping
Family Life
While a Life Scout, a boy must also
Serve at least six months in a troop leadership position
Plan, develop and lead a service project for either a school, community or religious organization
Demonstrate and live by the Scout Oath and Law
Participate in a Scoutmaster Conference
Successfully complete an Eagle Scout Board of Review
Well known Eagle Scouts include
Neil Armstrong—Astronaut, Apollo 11, First Man on the Moon
Michael Bloomberg—Mayor of New York City
Bill Bradley—NBA basketball player and Senator
Gerald Ford—President of the United States
Steve Fossett—Aviator and adventurer
Dick Gephardt—House of Representatives
James Lovell—Astronaut, Apollo 13
Jim Mora—Coach, Indianapolis Colts
Jay Nixon—Governor of Missouri
Ross Perot—CEO of EDS and Perot Systems
Mike Rowe—TV Host, Dirty Jobs
Steven Spielberg—Academy Award- winning director
Sam Walton—Founder of Walmart
Ken Whisenhunt—Coach, Arizona Cardinals
Helpful Forms
Eagle Scout Service Project Workbook (right click and save to desktop, then opened saved file)
Eagle Scout Award Suggested Ceremonies
Eagle Scout Press Release Form
Eagle Scout Scholarship Opportunities
Sons of the American Revolution– Open to all Eagle Scouts who are currently registered in an active unit and have not reached their 19th birthday during the year of application. The year that Eagle was awarded is not restricted.
VFW Scout of the Year Scholarship– Scouts who are registered, active members of a Boy Scout Troop, Venturing Crew, Sea Scout Ship, or a Girl Scout Troop, and who have received the Eagle Scout Award, Venture Silver Award, Sea Scout Quartermaster Award, or Girl Scout Gold Award. Scouts must be at least 15 years of age to apply, and must have demonstrated practical citizenship in school, scouting and the community.
We are proud of our rich history of Eagle Scouts here in the Evangeline Area Council. Please click the years below to find a list of Eagle Scouts from that year.
2015 | 2014 | 2013 | 2012 | 2011 | 2010 | 2009 | 2008 | 2007 | 2006 | 2005 | 2004 | 2003 | 2002 | 2001 | 2000
Click here to see the independent research study done by the Templeton Foundation and Baylor University on the Value of Scouting