Cajun Rendezvous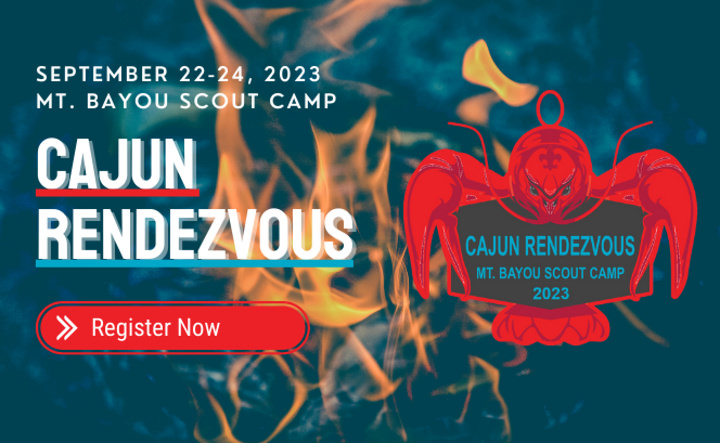 Come for the day or spend the weekend at a Mountain Bayou Scout Camp and have fun with us at the Cajun Rendezvous on September 24th. Come up on Friday night and stay the whole weekend, or come as your schedule allows.
Registration is $25 per participant. Lunch is provided!
Registration must be done by unit, not as indivduals.
Please see the Leader Guide below for all details on this event!
The purpose of the Cajun Rendezvous ("CR") Formerly known as "Shoot & Swim" ("S&S") remains and will hopefully always be expressed in the mission statement of the Evangeline Area Council's Shooting Sports Committee.
Provide and promote opportunities to introduce and develop youth interest in the safety, discipline, skills, and fellowship of the Shooting Sports by offering quality programs.
The "CR" is also intended as an opportunity for the Troops and Crews to take advantage of the wonderful shooting ranges, adventurous climbing tower, ATV's and breath-taking Mountain Bayou lake we have at Mountain Bayou Scout Camp and is a gift for you from the many volunteers who make the "CR" a fun experience. Hopefully many of you will be able to take advantage of this opportunity.
Thank you for your support of the scouting program and the youth of our community.